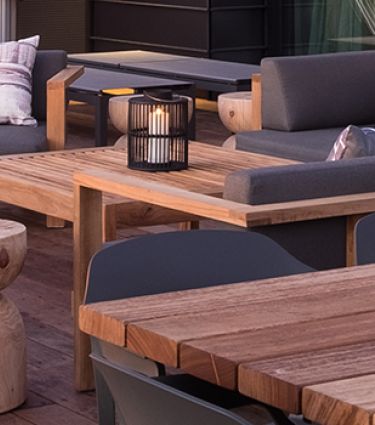 Terms & Conditions
Acknowledgement and Acceptance of Terms of Use. These terms of use (the " Terms of Use") are an agreement between Real Flame (" Real Flame ", " We", or " Us") and you (" you"). The Terms of Use contain the legal terms and conditions that govern your use of any website or web page operated or provided by Real Flame (collectively, the " Real Flame Websites" and each is a " Real Flame Website"). By accessing, viewing, downloading or otherwise using Real Flame Websites or any webpage or feature on a Real Flame Website, you agree to be bound by the Terms of Use and any other policies or agreements made part of the Terms of Use by reference, including without limitation, the Privacy Policy (as defined below) .

IF YOU DO NOT AGREE TO THESE TERMS OF USE, THEN YOU MUST DISCONTINUE ACCESSING AND/OR USING ALL Real Flame WEBSITES.

Real Flame may modify these Terms of Use at any time, without notice to you and in its sole discretion. Your continued use of the Real Flame Websites after any modification to the Terms of Use will constitute your acknowledgement and acceptance of the Terms of Use as modified. Please consult the Terms of Use regularly.
Privacy. You can view Real Flame's privacy policy (the " Privacy Policy") here, which is incorporated herein by reference. The Privacy Policy provides your rights and our responsibilities with regard to our use of your personal information. We will not use your personal information in any way inconsistent with the purposes and limitations provided in the Privacy Policy.
Modification. Real Flame reserves the right at any time and from time to time to modify or discontinue, temporarily or permanently, any Real Flame Website or any part thereof, with or without notice to you. Real Flame shall not be liable to you or to any third party for any modification, suspension or discontinuance of such service. Real Flame may establish general practices and limits concerning use of the Real Flame Websites.

Materials on the Real Flame Websites.
All materials and information contained on the Real Flame Websites including, without limitation, any product images or descriptions. Product specifications, descriptions, images and/or other information shown on the Real Flame Websites are for information purposes only, are subject to change at any time without obligation, may vary from region to region, and may not be completely up to date or accurate. If you access the Real Flame Websites from a jurisdiction other than Australia or New Zealand, you agree that you do so on your own initiative, and are responsible for compliance with local laws.
Real Flame Intellectual Property. All text, images, illustrations, designs, software (including source and object codes), data, information, visual, oral or other digital material, and all other content of any description available on the Real Flame Websites or included in product or any services We offer (collectively, the " Content"), and all worldwide copyrights, trademarks, service marks, patents, patent registration rights, trade secrets, know-how, database rights and all other rights in or relating to the Content are owned either by Us or third parties who have given Us permission to use it.
All Content published on or otherwise accessible through the Real Flame Websites is protected by copyright. The Content, and the copyright in the Content, are owned or controlled by Real Flame or Real Flame 's content suppliers. You may only use or reproduce the Content for your own personal and non-commercial use. The Content may not be otherwise used, reproduced, broadcast, published or retransmitted without the prior written permission of the copyright holder. You must abide by all copyright notices, information and restrictions contained in any Content on, or accessed through, the Real Flame Websites and maintain such notices in the Content.
The Real Flame name, and all trademarks displayed on the Real Flame Websites are owned or used under license by Real Flame. These trademarks include, but are not limited to, product brand names, logos, slogans and designs. The unauthorized use of any trademark displayed on the Real Flame Websites is strictly prohibited.

Interactive Services. 
We may provide an opportunity for users to exchange information, comments, ideas and opinions on the Real Flame Websites. Information, ideas and opinions posted by users do not necessarily reflect the views of Real Flame. We do not assume responsibility or accept liability for the accuracy of any information, ideas and opinions posted by users. We are not liable for any claims, damages or losses resulting from any information, ideas and opinions posted by users.
By posting, uploading or submitting any information, material or content to the Real Flame Websites, you automatically grant (or automatically warrant that the owner of the rights to such material, information or content has expressly granted) to Real Flame a perpetual, royalty-free, irrevocable, non-exclusive right and license throughout the world to use, reproduce, modify, adapt, create derivative works from, publish, translate, license, transmit, distribute and otherwise exploit any or all portions of such information, material or content in any manner and media and by means of any technology now known or hereafter developed. In addition, you hereby irrevocably waive all moral rights in any such information, material or content posted, uploaded or submitted by you.
If you post any materials on the Real Flame Websites, you will not: (i) harass, defame, intimidate or threaten another user; (ii) interfere with another user's rights to privacy; (iii) distribute chain letters, surveys or contests; (iv) post any material that is defamatory (i.e., disparaging to the reputation of an individual or business); (iv) post any material that is obscene or indecent; (v) post any trademarks, logos or copyrighted material without the authorization of the owner; (vi) post any materials that may damage the operation of a computer (such as a virus, worm or Trojan horse); or (vii) advertise or sell any goods or services.
Indemnification. You agree to indemnify and hold Real Flame, its parents, subsidiaries, affiliates, licensors, content providers, service providers, employees, agents, officers, directors, and contractors harmless from and against any and all liability, losses, costs, and expenses (including legal fees) in connection with any claim, including, without limitation, claims for defamation, violation of rights of publicity and/or privacy, copyright infringement, or trademark infringement, that arises out of: (i) your access to or use of any of the Real Flame Websites; (ii) your violation of the Terms of Use; or (iii) your violation of the rights of any other person or entity.
We reserve the right to assume the exclusive defense and control of any matter for which you are required to indemnify Us, and you agree to cooperate with our defense of these claims.

User Responsibility.
You assume all responsibility for your use of the Real Flame Websites. To the maximum extent permitted by law, You waive all claims against Real Flame its officers, directors, employees, suppliers and licensors that may arise from your access, use or inability to use any of the Real Flame Websites.
 
Disclaimer.
YOUR USE OF THE REAL FLAME WEBSITES IS AT YOUR SOLE RISK. THE REAL FLAME WEBSITES ARE PROVIDED "AS IS". REAL FLAME DOES NOT WARRANT THE ACCURACY, ADEQUACY, TIMELINESS, OR COMPLETENESS OF THE REAL FLAME WEBSITES OR ANY PART THEREOF, AND DISCLAIMS LIABILITY FOR ANY ERRORS OR OMISSIONS. NO WARRANTY OR CONDITION OF ANY KIND (IMPLIED, EXPRESS, OR STATUTORY) IS GIVEN IN CONNECTION WITH THE REAL FLAME WEBSITES.
REAL FLAME DISCLAIMS ANY RESPONSIBILITY FOR THE DELETION, THE FAILURE TO STORE, THE MISDELIVERY, OR THE UNTIMELY DELIVERY OF ANY INFORMATION OR MATERIAL. WE DISCLAIM ANY RESPONSIBILITY FOR ANY HARM RESULTING FROM DOWNLOADING OR ACCESSING ANY INFORMATION OR MATERIAL ON THE INTERNET USING THE REAL FLAME WEBSITES.
LIMITATION OF LIABILITY. REAL FLAME WILL NOT BE LIABLE FOR ANY DAMAGES, LOSSES OR EXPENSES (INCLUDING DIRECT, INDIRECT, SPECIAL, INCIDENTAL, CONSEQUENTIAL OR PUNITIVE DAMAGES) ARISING FROM THE USE OR INABILITY TO USE ANY OF THE REAL FLAME WEBSITES OR ANY CONTENT INFORMATION, OR AN ERROR, OMISSION, INTERRUPTION, DEFECT, DELAY, COMPUTER VIRUS, SYSTEM FAILURE, LOSS OF DATA OR OTHERWISE, EVEN IF BELLING HAS BEEN ADVISED OF THE POSSIBILITY OF SUCH DAMAGES, LOSSES OF EXPENSES.
Some jurisdictions do not allow the exclusion or limitation of liability for consequential or incidental damages, thus the above limitations may not apply to you.

Third Party Websites.
Please note that certain links on the Real Flame Websites may take you to other websites. Links to other websites or other resources which are not created or controlled by Real Flame (" Linked Sites") are intended for convenience only. Linked Sites are wholly independent from Real Flame, therefore Real Flame has no control over any products, services, materials, or other information contained in or available through these third party websites. Therefore, access to any third party websites through the Real Flame Websites, regardless of whether the third party website is a Linked Site or not, is entirely at your own risk and it is your responsibility to take all protective measures to guard against viruses or other destructive devices, programs. Real Flame makes no representation or warranty regarding, nor endorses, any Linked Sites or the information appearing thereon or any of the products or services described thereon.
Security. Real Flame reserves the right to fully cooperate with any law enforcement authorities or court order requesting or directing Real Flame to disclose the identity of anyone posting any e-mail or other messages, or publishing or otherwise making available any other user-generated content that is believed or alleged (reasonably or not) to violate the Terms of Use or any law or regulation.
Submission of Ideas or Suggestions. Real Flame is always improving its products, services and the Real Flame Websites. If you have ideas or suggestions regarding improvements or additions to our products, services or any Real Flame Website, We would like to hear them, however any submission will be subject to the Terms of Use. Under no circumstances will any disclosure of any idea or suggestion or related material to Real Flame and/or its affiliates or licensors be subject to any obligation of confidentiality or expectation of compensation. By submitting the idea or suggestion or any related material to Real Flame and/or its affiliates or licensors, you are waiving any and all rights including, without limitation, moral rights, that you may have in the idea or suggestion or any related material and are representing and warranting to Real Flame and/or its affiliates or licensors that the idea or suggestion or any related material are wholly original with you, that no one else has any rights in the idea or suggestion or any related material and that Real Flame and/or its affiliates or licensors is free to implement the idea or suggestion and to use the related material if it so desires, as provided or as modified by Real Flame and/or its affiliates or licensors, without obtaining permission or license from any third party.

General Provisions.
The failure of Real Flame to exercise or enforce any right or provision of the Terms of Use shall not operate as a waiver of such right or provision. The section titles in the Terms of Use are for convenience only and have no legal or contractual effect. If any provision of the Terms of Use is unlawful, void or unenforceable, that provision is deemed severable from the Terms of Use and does not affect the validity and enforceability of any remaining provisions.
• Neither we nor any third parties provide any warranty or guarantee as to the accuracy, timeliness, performance, completeness or suitability of the information and materials found or offered on this website for any particular purpose. You acknowledge that such information and materials may contain inaccuracies or errors and we expressly exclude liability for any such inaccuracies or errors to the fullest extent permitted by law.
• Your use of any information or materials on this website is entirely at your own risk, for which we shall not be liable. It shall be your own responsibility to ensure that any products, services or information available through this website meet your specific requirements.
• This website contains material which is owned by or licensed to us. This material includes, but is not limited to, the design, layout, look, appearance, graphics and product images. Reproduction is prohibited other than in accordance with the copyright notice, which forms part of these terms and conditions.
• All trademarks reproduced in this website which are not the property of, or licensed to, the operator are acknowledged on the website.
• Unauthorized use of this website may give rise to a claim for damages and/or be a criminal offence.
• From time to time this website may also include links to other websites. These links are provided for your convenience to provide further information. They do not signify that we endorse the website(s). We have no responsibility for the content of the linked website(s).
• Your use of this website and any dispute arising out of such use of the website is subject to the laws of Australia.