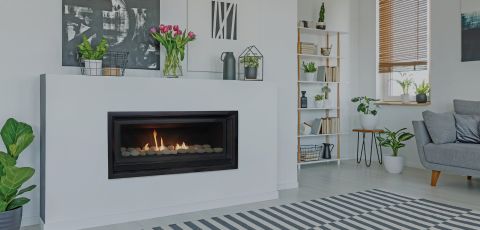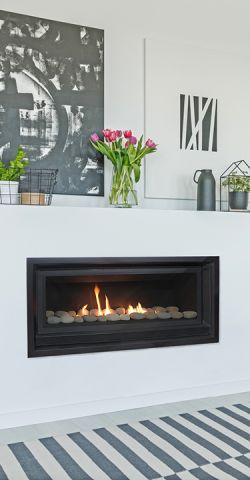 Free Flue Kit for the Inspire Gas Fireplace
Take advantage of the Free Flue Kit offer when you purchase a High Efficiency Inspire Gas Fireplace
Leading fireplace technology and designs
Flame is romantic, primal and elemental; flame brings people together – at Real Flame, we are committed to designing and building fireplaces that create a focal point for family and friends to share life's special moments around. From penthouse suites and high rise apartments, to town houses and suburban homes, there's a Real Flame fireplace to make each one the perfect place to relax.

Real Flame focuses on serving the Australian consumer. We design, develop, and manufacture gas fireplaces at our headquarters in Melbourne, while also leveraging our global network to provide electric flame products.
Australian Made®
At Real Flame, we take pride in the authenticity and premium quality of our products and we're so happy that all of our gas fireplaces have finally been recognised. We know that so many Australians around the country actively seek out Australian Made® products because they know that that all-important logo ensures authentic, premium-quality products that originate from Australia's green environment and that are made to strict Australian regulations. Plus, each purchase supports Australian businesses and makes a positive impact on the Australian industry by supporting jobs and families.
Safety you can trust
For nearly four decades we have been making life easier, better and safer with all our fireplaces. We have always built our brand around trust, safety and reliability.
Quality and reliability
Every fireplace is built with the highest quality materials to ensure durability to last for years.
Design excellence
We constantly innovate for our customers. With our innovations we deliver industry leading products that give a premium experience like no other.
Choice and flexibility
A fireplace is a focal point in the room, and the place where you sit and relax after a long day. You'll be spoilt for choice finding the right fireplace to make your home warm and inviting.
We value your opinion
Are you enjoying the ambience of your fire? Share you experience with us and for others to read by leaving a review on ProductReview. Your feedback is always appreciated!