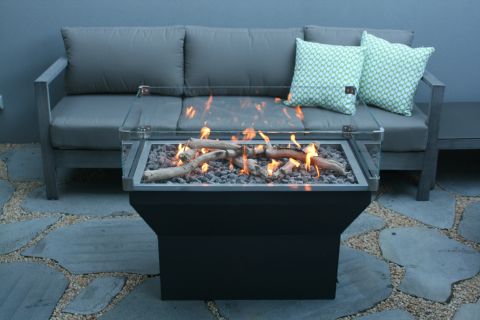 Entertain the right way with an outdoor fireplace
3 min read
There are very few locations in the world better than Australia when it comes to entertaining outdoor. Create a perfect atmosphere by adding one of our outdoor gas fires to your alfresco area.
Fires are a really primal thing for us. They are a symbol of gathering, of life, of protection. Campfire-side chats, toasting marshmallows and drinking hot chocolate whilst enjoying an evening staring into the flickering, orange glow, can be an instant relaxer for most of us.
Fire pits – or fire tables – are perfect for that more informal setting with more people. Think of a campfire-like setting for storytelling and catching up with friends. They add permanent value to your home and are great as you can move them around based on the wind or sun exposure.
Outdoor fireplaces on the other hand, are ideal for more intimate settings to relax with loved ones, cozy up with a good book or unwind from a hectic day. You can have quiet moments to relax in front of a fireplace vs. engaging in group settings and conversation around a firepit. A fireplace can also divide spaces such as a dining and living area and its structure can give you more privacy from neighbours and also block the elements.
Pitfire
With a pit fire, you can create a decorative fireplace display that truly integrates with your architecture and landscaped surrounds. Whatever shape, size or finish, these fires are sure to impress all year round.
Multiple media options - Volcanic rock, pebbles, glass or driftwood

No flue requirements

Optional glass sides

Natural gas or LPG
Exuro
Turn the heat up at your outdoor party with the Exuro. This outdoor fire has been crafted to bring all the cosiness of your home outside into your prized alfresco entertaining area. Without the need for a flue, the Exuro is incredibly versatile – suitable for installation in a variety of environments and locations.
Whatever your budget, and whichever choices you want to make for your home, an outdoor fireplace or firepit is a gorgeous way to gather family and friends together during the cooler months, and extend the use of your outdoor living areas at home.
For further information, contact us and let us help you with your outdoor fireplace needs: https://www.realflame.com.au/en-au/support/contact-us