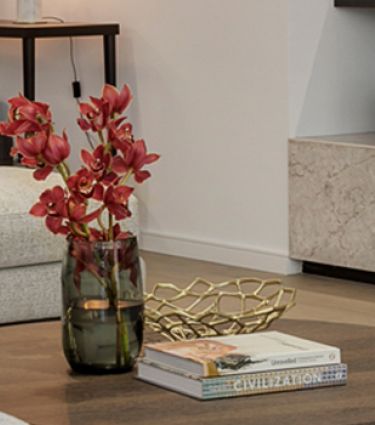 Privacy Policy
Real Flame is part of the Glen Dimplex Group.

Glen Dimplex is committed to treating the personal information we collect in accordance with the Australian Privacy Principles in the Privacy Act 1988.
This Privacy Notice sets out how Real Flame handles personal information.
We may modify this Privacy Notice from time to time to reflect our current privacy practices.


1. PERSONAL INFORMATION WE COLLECT
The types of personal information we collect depends on the nature of our engagement with you. Examples of personal information we may collect include:
• names, phone, email and address details
• your Internet Protocol (IP) address
• payment details

2. HOW WE COLLECT AND MANAGE PERSONAL INFORMATION

2.1 How we collect personal information
Generally, we collect your personal information from you directly
Examples include
• When we deal with you in person or over the phone
• When you send us correspondence via letter or email
• When you complete a questionnaire or survey
• When you contact customer care via Webchat service
• When you complete contact us forms on our website
• When you subscribe to our newsletters
• When you register a warranty
• When you use our website or our social media
• When you enter a competition or promotion

2.2 Holding personal information
Glen Dimplex holds personal information in hard and electronic formats. We have implemented security measures to protect the personal information we hold. These include physical (for example, security passes to enter our offices and storage of files in lockable cabinets) and technological (for example, restriction of access and firewalls)
We have corporate data protection policies which outline our data breach and data retention processes.

2.3 Purpose for collecting, holding, using and disclosing personal information
Glen Dimplex collects, holds and uses personal information for several purposes including:
• To schedule and carry out service calls on our customer's products
• To enable customers to register products to activate warranties
• To respond to requests or queries
• For administrative purposes, including processing payment transactions
• To contact winners of competitions and promotions and facilitate their delivery
• To conduct surveys
• For seeking your feedback
• To improve the quality of our website and the services that we provide to you;
• To send to you marketing information relating to new products or services or to notify you of changes to our website. This will only be done where you have specifically agreed to be contacted for these purposes using the "opt in" features within our website
• To monitor your use of our website; and
• To aggregate statistics about customers, traffic patterns and related site information in an anonymous form
We may share your personal information with third parties to assist us with the purposes mentioned previously
The types of third parties to whom we may disclose your personal information include:
• Service and repair agents to carry out service calls
• Logistic companies to arrange product deliveries
• With our retail and construction partners for service and installation queries
• Our marketing partners who assist with market research and sending communications such as newsletters
We do not disclose personal information to third parties for the purpose of allowing them to send marketing material to you without your express consent. Details of how you can opt out of these types of communication can be found in section 3.

2.4 Disclosure of personal information overseas
Glen Dimplex stores all personal information on servers in Australia and New Zealand and no personal information is shared outside of these territories


3. DIRECT MARKETING
Glen Dimplex may use your personal information for the purpose of marketing its products and services to you.
How do I "opt out"?
We will only send marketing information to you if you have given your permission to be contacted. If you wish to opt out of the receipt of our marketing information you can select the appropriate response on the information sent to you. If you wish to withdraw your permission at any other time you may do so by contacting Us through the ' Contact Us' section of this website or via the contact details set out in section 8.

4. Use of Cookies
Cookies are small pieces of information, stored in simple text files, placed on your computer by a website. Some cookies can be read by the website on your subsequent visits. The information stored in a cookie may relate to your browsing habits on the webpage, or a unique identification number so that the website can 'remember' you on your return visit. Other cookies are deleted when you close your browser and only relate to the working of the website. Cookies do not contain personal information from which you can be identified, unless you have furnished such information to the website.
Most browsers allow you to turn off cookies or to customise your settings for cookies. To find out how to do this, see the 'Help' menu on your browser. Please note that if you turn off cookies or change your settings, some features of this web site may not work correctly.

5. GAINING ACCESS TO PERSONAL INFORMATION WE HOLD
You can request access to your personal information, subject to some limited exceptions as permitted or required by law. Such requests must be made in writing to the contact details set out in section 8.
Glen Dimplex may charge reasonable costs for providing you access to your personal information.


6. KEEPING PERSONAL INFORMATION UP TO DATE
If you believe that any personal information Glen Dimplex has collected about you is inaccurate, not up-to-date, incomplete, irrelevant or misleading, you may request that it is corrected. To do so, please contact us via the details set out in section 8.


7. COMPLAINTS
If you wish to make a complaint to Glen Dimplex about our handling of your personal information, you can contact our Privacy Team as set out in section 8.
We will endeavour to reply to you within 30 days of receipt of the complaint.
If you are not satisfied with the outcome of your complaint, you can refer it to the Office of the Australian Information Commissioner.


8. HOW TO CONTACT US
If you have a query in relation to this Privacy Notice, or would like to notify us that you: no longer wish to receive marketing material from us, wish access or correct your personal information or wish to make a complaint about Glen Dimplex's handling of your personal information; please contact us as at

Glen Dimplex Australia,
Protection Queries,
8 Lakeview Drive
Scoresby VIC 3179
Australia
marketing-au@glendimplex.com.au