Entertain the right way with Pit Fire
2 min read
The sun is out and after two long years entertaining is back on the table!
There are very few locations in the world better than Australia when it comes to outdoor entertaining, especially around festive season when the days are longer and nights get warmer. A picnic, a barbecue, but even better is the opportunity to host a backyard bonanza of your own with all the comforts and luxury of being at home mixed with the beautiful sunset, nature and fresh air. And lucky for you our Pit Fire exists for purely this reason: to create the perfect atmosphere of a cosy fireplace in your outdoor entertaining area.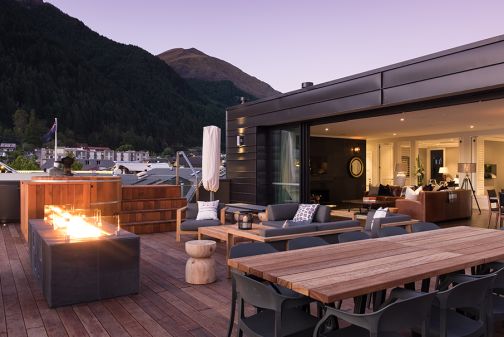 As we know Christmas in Australia often turns the heat up on its own, but with a decorative gas fireplace as centerpiece, you and your guests can truly get into the holiday spirit. Our Pit Fire gas fireplace is the ideal centerpiece to your evening for you and your guests, giving off little heat for those summer months, but offering the perfect ambience and warming atmosphere at the touch of a button!
With our impressive Real Flame technology the Pit Fire offers ambience like the real thing, that's our promise! It also requires no flue for an easy installation and with the choice of LPG or Natural Gas you can install the Pit Fire in any space, regardless of any pre-existing gas connections, for the ultimate versatility.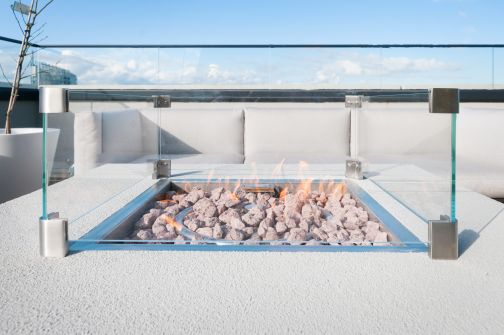 Multiple configurations and media options such as volcanic rock, pebbles, glass or driftwood allows for a fireplace that truly integrates with your architectural and landscape surroundings. And know that whatever shape, size or finish, the Pit Fire is designed to impress all year round, bringing the cosiness of the inside to your outdoor entertaining area so you won't need any other excuse to enjoy the outdoors!
So there you have it! For the ultimate summer entertaining this season an outdoor fireplace is the centerpiece to marvel at. Keep you and your guests surrounded with the perfect cosy atmosphere of our Pit Fire as your evenings become endless! Talk to us today and learn more about our other outdoor fireplaces too.