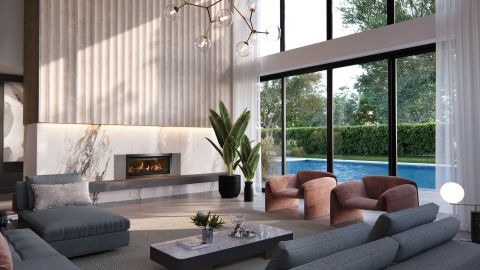 Get to know our extensive range of Gas Fireplaces!
2 min read
At Real Flame we love the comfort, warmth and ambience that comes from a real fireplace.
But we also know that in terms of convenience, space and design, wood fireplaces aren't for everyone! We're here to bring the cosiness and atmosphere that comes from a fireplace to your home in the way that best suits your needs. That's why we've got a wide range of gas fireplaces for you to choose from including High-Efficiency Gas Fires, Decorative Fires and Outdoor Fires, so you can have the beauty of real flames with the heating capacity and convenience of gas power.
High-Efficiency Gas Fires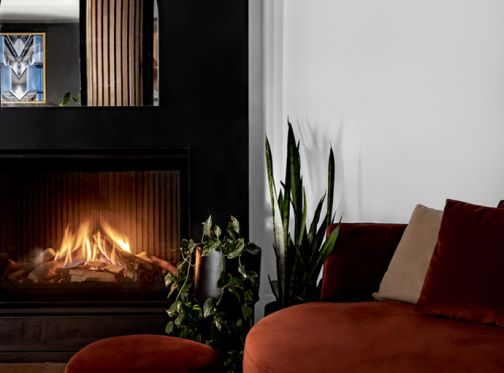 Our stunning and innovative range of High-Efficiency Gas fires will keep you warm and cosy no matter the season, and are designed to be the most sustainable and energy efficient that they can be. Compared to coal and oil, gas is the cleanest burning fossil fuel, making it a viable and energy-efficient heating solution. And our High-Efficiency Gas Fires were designed to pair the homey atmosphere of natural flames with the maximum heating capacity that gas power offers, so there's no better and more stylish way to keep the cold at bay.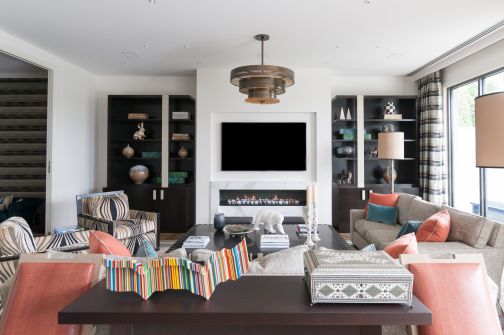 If you're looking for the atmospheric feel from natural flames, but not a primary heat source, then turn your eye to our Decorative Gas Fires. Their innovative designs offer the ultimate in flexibility and choice. With our wide range you can warm the atmosphere of your home, office or foyer with a sleek composition that adds to the space. Perfect for residential, commercial, or hospitality, we have a fireplace to suit every need and space. Though not designed to be the main heat source for a space, these fireplaces will add the ambience you've been looking for. Let your imagination soar with the possibilities offered by our range.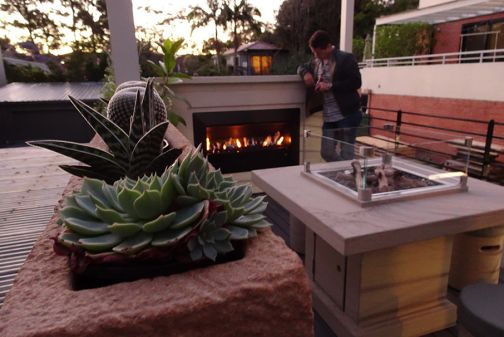 Set up the perfect atmosphere for your outside entertaining this season with an outdoor fireplace, and keep that mild chill off the air as your evening becomes endless! Our Pit Fire is the perfect centerpiece to your evening for you and your guests, or even just the ambience to your relaxation after a long day. Requiring no flue and with multiple choices in shape and decorative media, it's a fireplace that can easily integrate into any space and surrounds, for the ultimate fire experience. The Exuro Gas Fire was designed to bring all the cosiness of inside, to the outside, the perfect complement to your alfresco entertaining area! It can be installed anywhere, without the requirement of a flue, and with electronic ignition, it will have you warm in no time. With these fireplaces on hand, you won't need any other excuse to enjoy the outdoors all year round!
So there you have it! Gas fireplaces really can offer you the best of all worlds with heat, convenience and the mesmerising glow of natural flames! Create that warming ambience for you and your family to relax, unwind and make the most of your indoor and outdoor spaces. Talk to our experts today to learn more and take the first steps to having the magic of real flame in your home!