Great news: We're now officially Australian-Made accredited!
3 min read
If you want to buy Australian, champion Australian makers and support local manufacturers and businesses, then we have some fabulous news.
We're thrilled to reveal that we've officially received the exclusive certified Australian Made® certification!We're thrilled to reveal that we've officially received the exclusive certified Australian Made® certification! If you're not sure what this means, being Australian Made® is the official mark of Aussie authenticity and the logo is Australia's most trusted, recognised and widely-used country of origin symbol. Every single product that carries the official logo is certified as 'genuinely Australian', so we can officially say that all of our product range meets the highest of Australian manufacturing standards. How great is that?
At Real Flame, we take pride in the authenticity and premium quality of our products and we're so happy that all of our gas fireplaces have finally been recognised. We know that so many Australians around the country actively seek out Australian Made® products because they know that that all-important logo ensures authentic, premium-quality products that originate from Australia's green environment and that are made to strict Australian regulations. Plus, each purchase supports Australian businesses and makes a positive impact on the Australian industry by supporting jobs and families.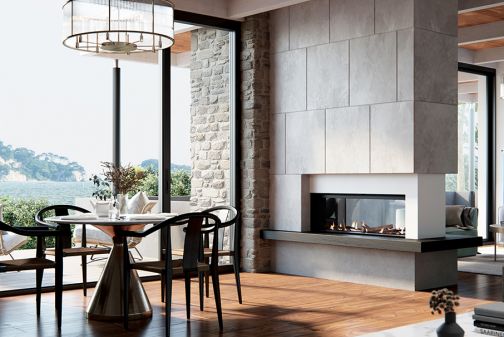 Of course, each one of our gas fireplaces has been developed, tested and manufactured in Melbourne so they're all made to suit Australian needs, preferences and weather conditions. As we focus on serving the Australian customer, getting an Australian Made® certification feels like a step in the right direction; being Australian-Made is central to everything we do. 
Being Australian-made is so important, but the reliability of our fireplaces doesn't stop there. We also have a passion for innovation and technical inventiveness, unbeaten reliability, unique design capabilities and the ability to add warmth and ambience to any home. We want everyone to be able to come home to a warm and relaxing environment that can be a focal point for family and friends to share the special moments. With four decades of experience under our belts, we know our stuff when it comes to fireplaces in Australian homes. Ready to relax in front of a Real Flame fire?