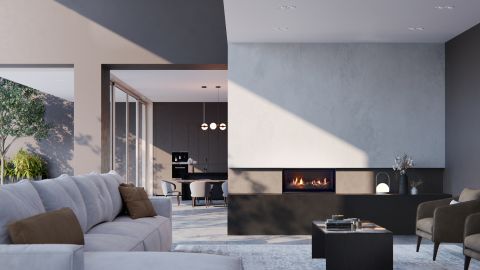 What is Element?
2 min read
Make an impressive statement in spaces of any size with the Real Flame Element range.
The Element range is bound to be a breathtaking addition to the heart of your home thanks to the clean lines and stunning flame pattern combined with powerful heat. Because of the versatile range of sizes, it's sure to be a stunning focal point in living spaces of any shape and size, so that you can keep the chill away on Winter nights in style. 
So, why choose an Element Fireplace?
Three Versatile Sizes
We've recently added a third size to the collection so you can now choose from 1200, 1800 and the newest 900(only for single side). With the 900, you don't have to sacrifice having a breathtaking fireplace in your home, even if you don't think you have the space to play with. So, whether you're heating a huge commercial space or a small living area, there's the perfect option for you. 
Impressive Star Rating
Up to 5.2 star energy rating that will keep your energy bills low. 
Power Balanced Flue
This allows for total flexibility during installation in two-storey homes, apartments and commercial projects so you don't have to fork out for expensive installation costs when choosing your new fireplace. 
Multiple Media Options 
You can choose from a variety of multimedia options to match the style of your interior design, such as driftwood, pebbles, logs, coal or the brand new Redgum media set. You can even choose your trim size for a tailored finish, including the new 50mm and 18mm sizes for a clearer view of the firebox.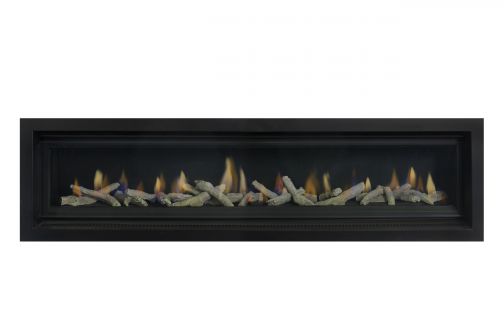 Remote control as standard 
Each size of the Element range comes with a remote control which means you have complete control over the room's temperature without even having to get up from the sofa! 
App connection
This state-of-the-art fireplace has WiFi capability so that you can connect it easily to the Real Flame app. This means that you can control the heat and intensity of the flames from the palm of your hand. You don't even be at home to use it - just control it from your smart device on your way home so your room is nice and cosy for the moment that you step through the door.

If you want to see our range of Element fireplaces in person then you can visit Ignite Fireplace Studios in Richmond, Miranda or Alexandria. Their knowledgeable and friendly staff will help to make your cosy winter fireside dream a reality!